Come learn about peonies and how to have beautiful healthy plants that will live for years! Come get hands on learning about planting and dividing peonies along with how best to grow, cut and store. You will receive 4 amazing bare roots to take home and plant in your own garden. The types of peonies have been hand picked and will give you beautiful variety throughout the peony season. Light refreshments will be served.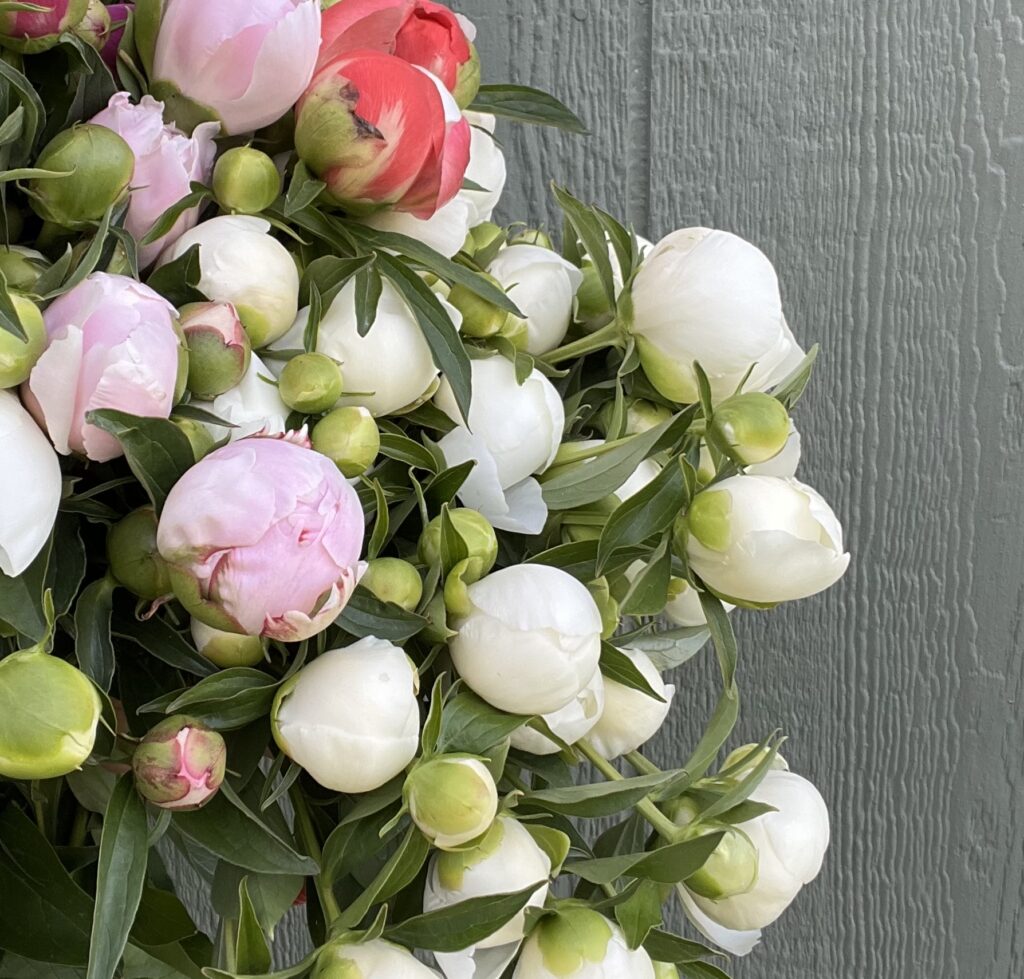 When: October 7, 2023, 4 PM Or October 14, 2023, 4 PM
Where: Kaysville, UT
Cost: $75.00 (7th) $75.00 (14th)
(5% off for flower subscribers)
How do I sign up? Please use the link above by cost or email cherrypetalsflowerfarm@gmail.com to request a spot and I will send you an invoice. Space is limited and payment is required to reserve your spot.
How long will the class go? We anticipate that the class will run for about an hour.
What do I get to take home? You will take home 4 beautiful high quality bare roots peonies(see below for descriptions). These roots are huge and are not the type you find at a local store. They are grown in Oregon and shipped to us. (I've also had a majority of my roots bloom the first year)
Silver Dawn: One of the earliest peonies to bloom in mid-may. Beautiful single white petals that are rose flushed on crepe paper looking petals. They also have a glittery hue in the sunlight. Flowers grow on an upright bush that is self supporting.
Coral Charm: This special variety will bloom early in the season soon after your Silver Dawn. Semi-double Blooms start out blooming in a beautiful bold coral pink color that slowly fades to a creamy pink. Flowers are large and can reach 4.5" in Diameter. Flowers grow on sturdy stems that do not require stalking
Allan Rodgers: These double blooms open up slightly blush colored and fade quickly to a lovely white. Layers of beautiful petals open up to yellow stamina which blooms later in the season. This variety also has a lovely scent. This lovely peony is very study and also requires no support
Sarah Bernhardt: This amazing bomb type peony smells beautiful and has huge light pink buds ripples with magenta. Opens up to a perfect light pink with blooms reaching almost 8". A perfect classic peony that's only small downfall is that the stems may need some support. 
What if I need to cancel? Unfortunately all sales are final but you may give your spot to a friend or family member.