Come learn about plant dyeing by dyeing your own table runner with plants grown on the farm. We will also be making a centerpiece in a tea saucer with fresh organically grown flowers from the farm.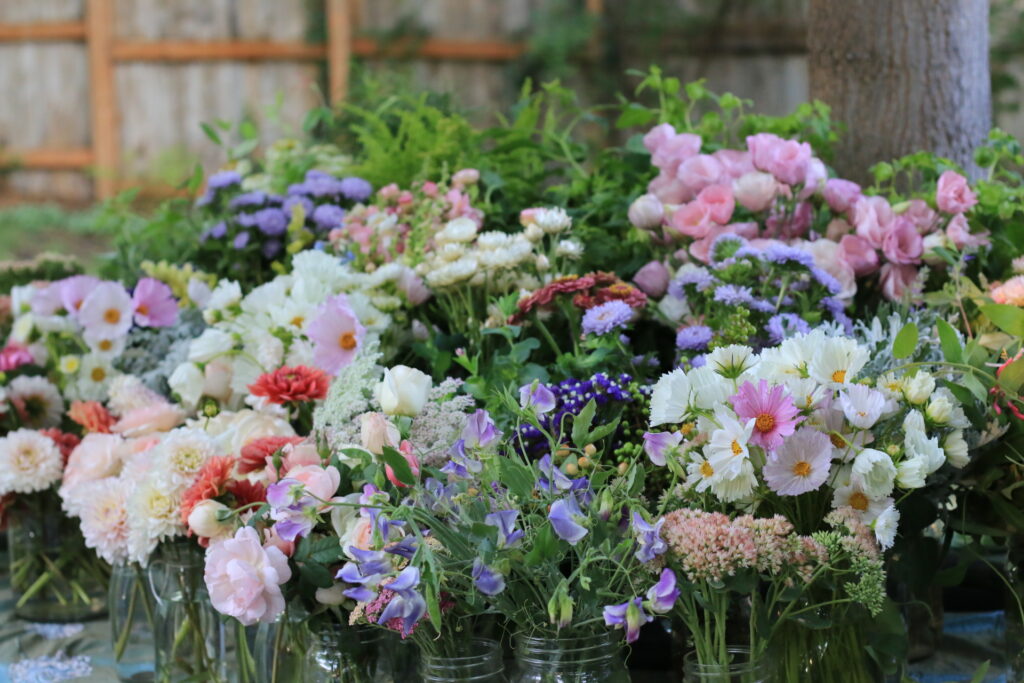 When: July 22, 2023, 7 PM
Where: Kaysville, UT
Cost: $75.00 (5% off for flower subscribers)
How do I sign up? Please use the link above by cost or email cherrypetalsflowerfarm@gmail.com to request a spot and I will send you an invoice. Space is limited and payment is required to reserve your spot.
How long will the class go? We anticipate that the class will run for about an hour and a half.
What do I get to take home? You will take home your dyed table runner and arrangement in a tea saucer, pin frog and flower snips.
Will you have a specific recipe for the arrangement? No, I will have jars of blooms for you each to pick from to make a unique arrangement. Each arrangement will have the same elements such as a focal flower, filler, spikes, greenery etc… I will help guide the class but you will have freedom to make it the way you would like. If you don't know what you like don't worry I will be there to help!
What if I need to cancel? Unfortunately all sales are final but you may give your spot to a friend or family member.