Flower Subscriptions are a great way to support your local farmer and enjoy the best flowers available! Your beautiful bouquets are organically grown and arranged fresh at our little flower farm in Kaysville, UT.
Subscribers will be invited to a free private u-pick on the farm. You can come and pick a vase full of flowers and see where your subscription bouquets are grown. (Spring U-pick last week of June, Summer U-Pick last week of September)
(5% off for last year subscribers-email me if you don't have the code)
Spring Subscription
Enjoy beautiful Tulips, Allium, Bridal Spirea, Peonies, Roses and more.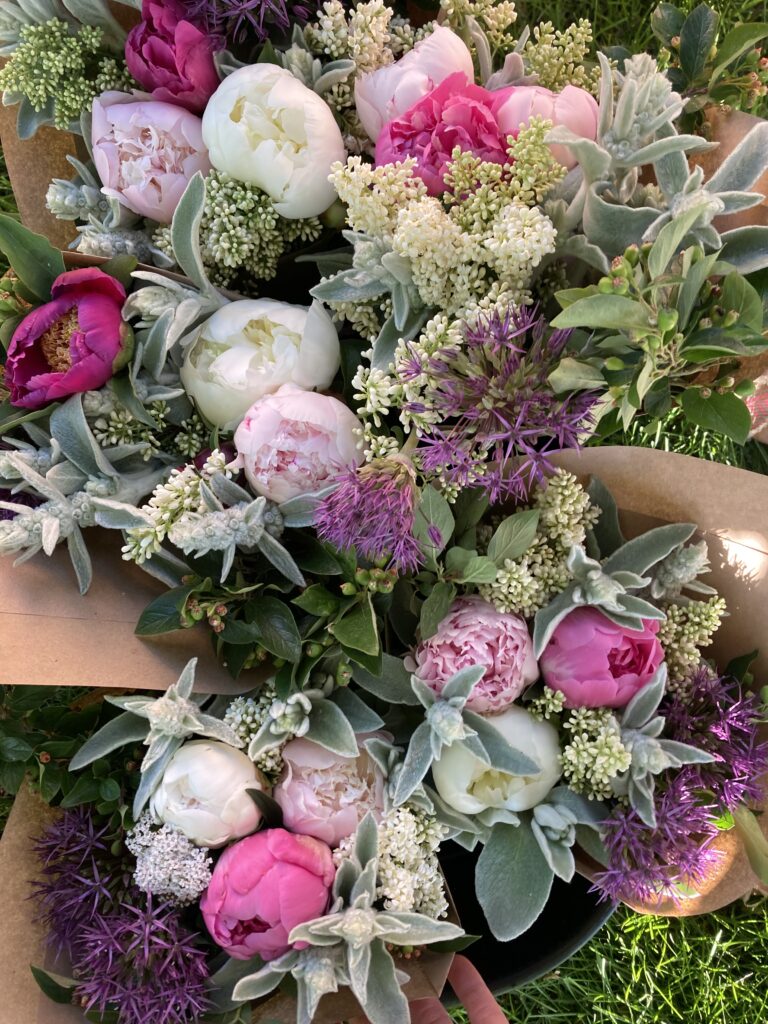 Summer Subscription
Enjoy the summer with Sunflowers, Dahlias, Lisanthus, Asters, Strawflower, Cosmos and more.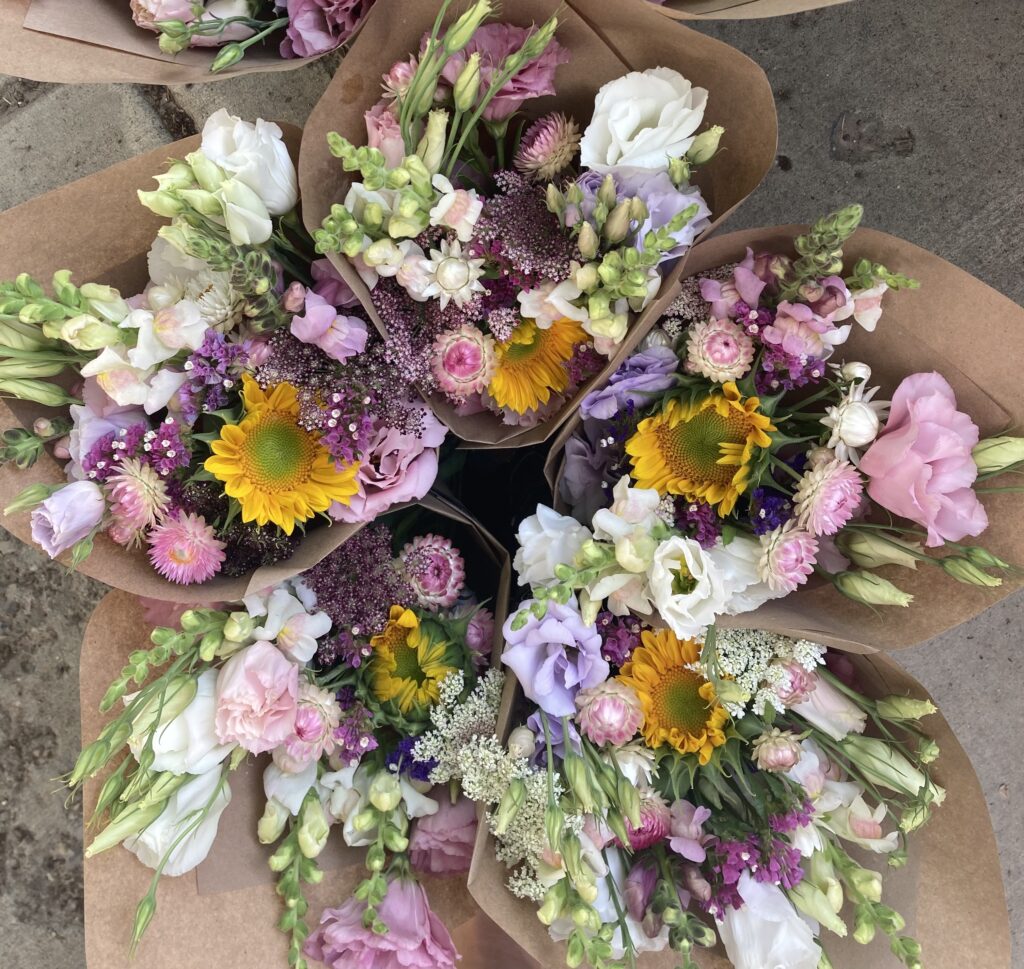 Late summer subscription begins in August and go for 6 weeks. Available in full and half.
Flower Subscriptions FAQ
When do I pick up?
Tuesday 9-10 AM
Deliveries are made on Thursdays.
***If the times above do not work for you, please contact me and we will try to work something out.
What is pricing like?
How do I sign up? You can purchase subscriptions with links above in our shop or Email Cherrypetalsflowerfarm@gmail.com with the subscription you would like to purchase and I will send you an invoice within 48 hours.
What is the difference between Full and Half Subscriptions? Full will include a bouquet every week that the subscription is available. Half subscriptions occur at every other week of the subscription. *Please note that all flowers listed will only be guaranteed for the full subscription.
How do I gift a subscription? Purchase online or Email Cherrypetalsflowerfarm@gmail.com which subscription you would like to gift and I will send you an invoice. Gift boxes are available and If you have added on a delivery to the subscription I can deliver your gift box.
Where do I pick up my flowers? Your flowers will be available for pick up at our home/farm in Kaysville, UT.
Do you offer delivery? Yes, if you live in Kaysville or Fruit Heights you can add on a flower delivery to the subscription.
What if I am out of town on a pick up day? You can arrange for a friend or family member to pick up the bouquet for you. You can also contact me in advance and arrange to have your subscription doubled up for your next pick up time. This will be based on availability of that week.
What if I forget to pick up my bouquet? Any bouquet left over at the end of the pick up time will be donated.
| | | |
| --- | --- | --- |
| | Pick-Up | Delivery |
| Spring | Tuesday Mornings | Thursdays |
| | May 14th | May 16th |
| | May 21st | May 23rd |
| | May 28th | May 30th |
| | June 4th | June 7th |
| | June 11th | June 14th |
| | June 18th | June 20th |
| Summer | | |
| | August 13th | August 15th |
| | August 20th | August 22nd |
| | August 27th | August 29th |
| | September 3rd | September 5th |
| | September 10th | September 12th |
| | September 17th | September 20th |
If you have any other questions please contact me.
Email: cherrypetalsflowerfarm@gmail.com
Phone: 801-628-3248