Last year we starting a small rose garden in the back corner of the garden. My vision for that part of the yard is for it to be my "secret garden"- with roses everywhere, lovely gravel paths between the rows, a small seating area, vines climbing on an ancient looking brick wall… but as of right now, it is just over 30 little rose bushes planted in some landscape fabric to keep down the weeds. Someday I hope to look back at this post and see that my dream garden actually became a reality. For now I will show you some of my favorite roses that we grew this past year.
My all time favorite rose from 2020 was Francis Meilland. It has a citrusy floral smell and a beautiful pink center with petals fading to the lightest pink. The vase life of these are amazing – lasting upwards of 7-8 days.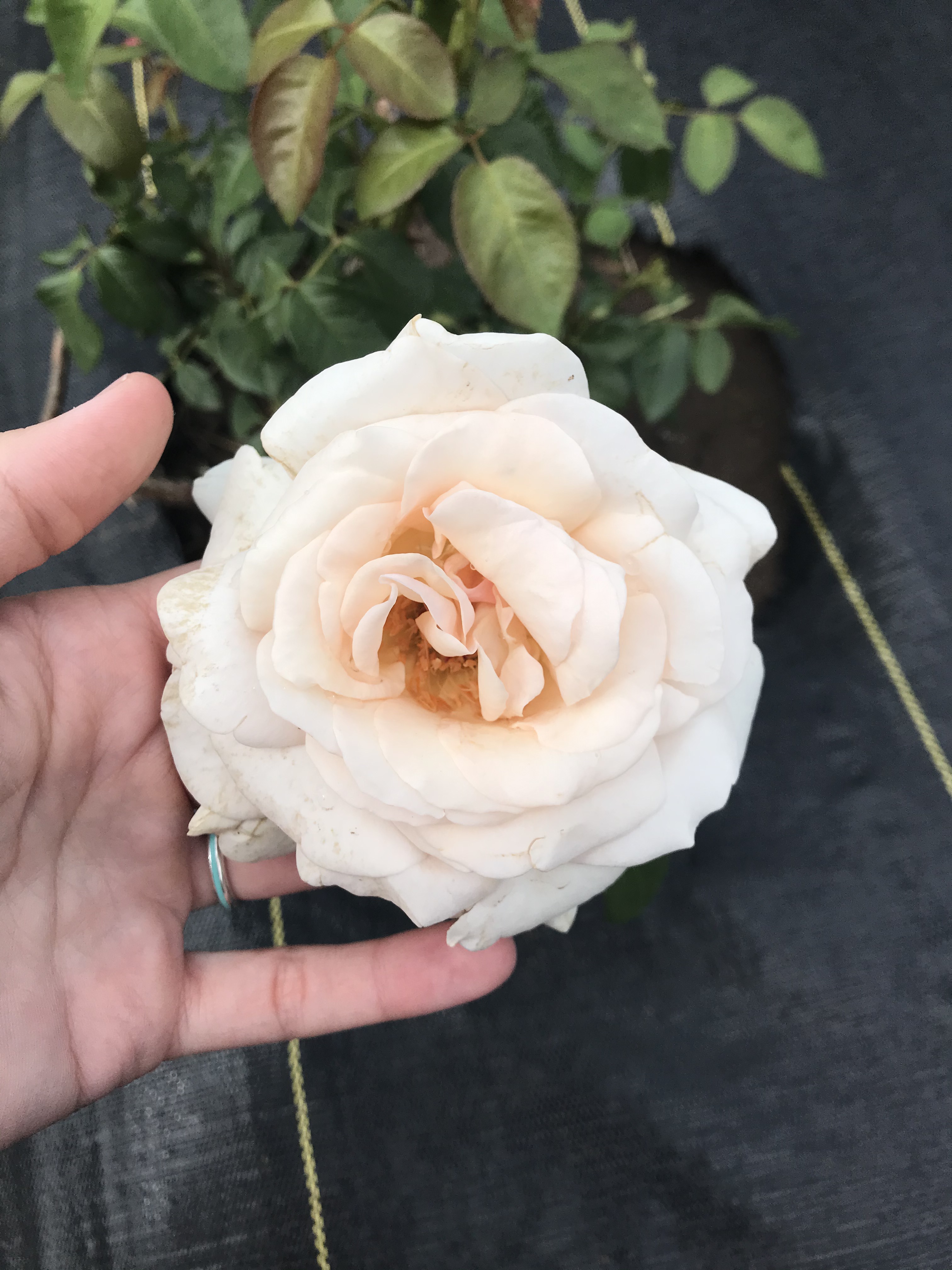 Lichfeild Angel is the best creamy rose we have grown so far. The petals are very layered giving it that classic old garden rose look. We were also able to get about a week vase life out of these beauties. I also loved their long stems and small amount of thorns. We are definitely adding a more this year.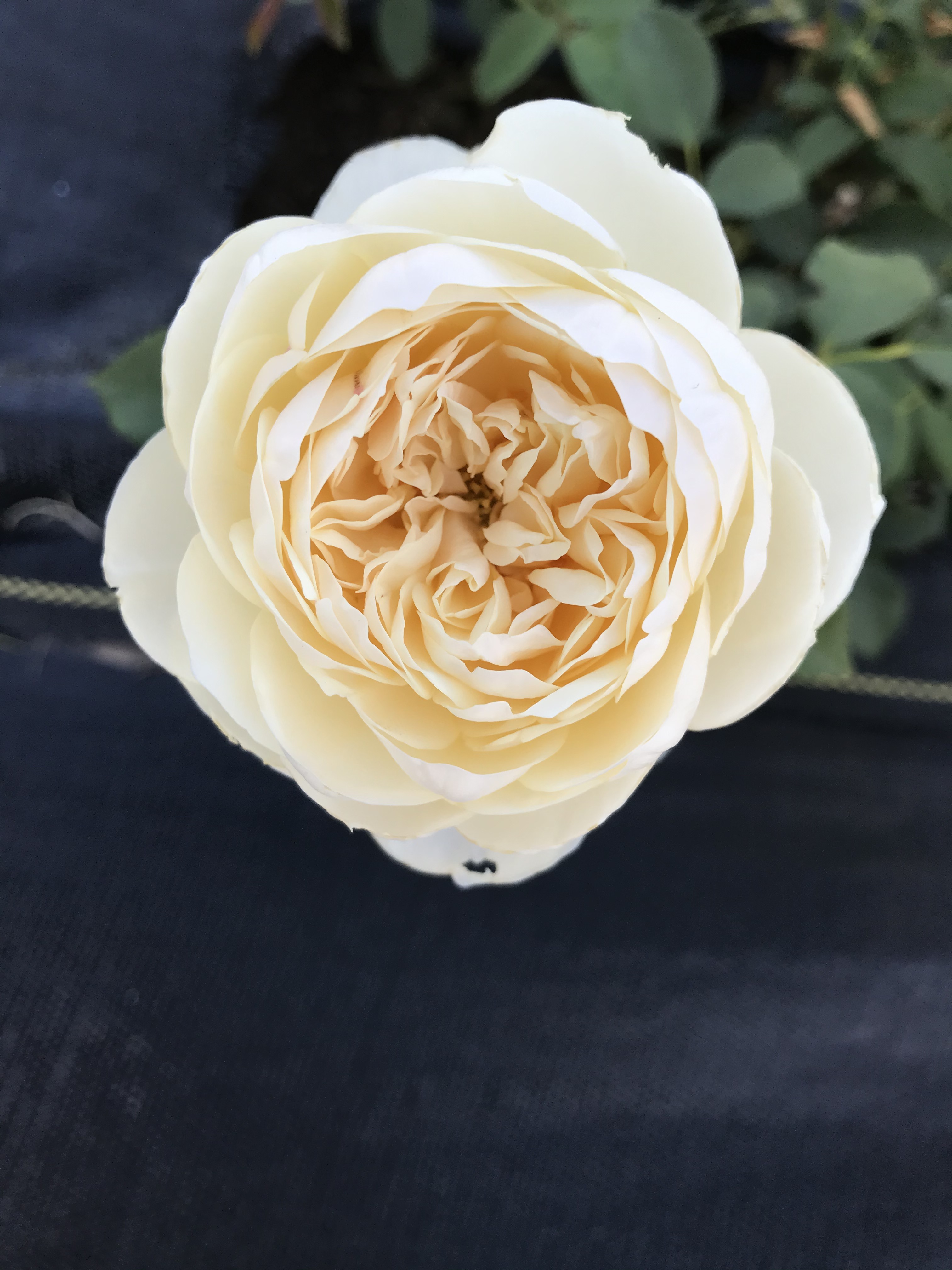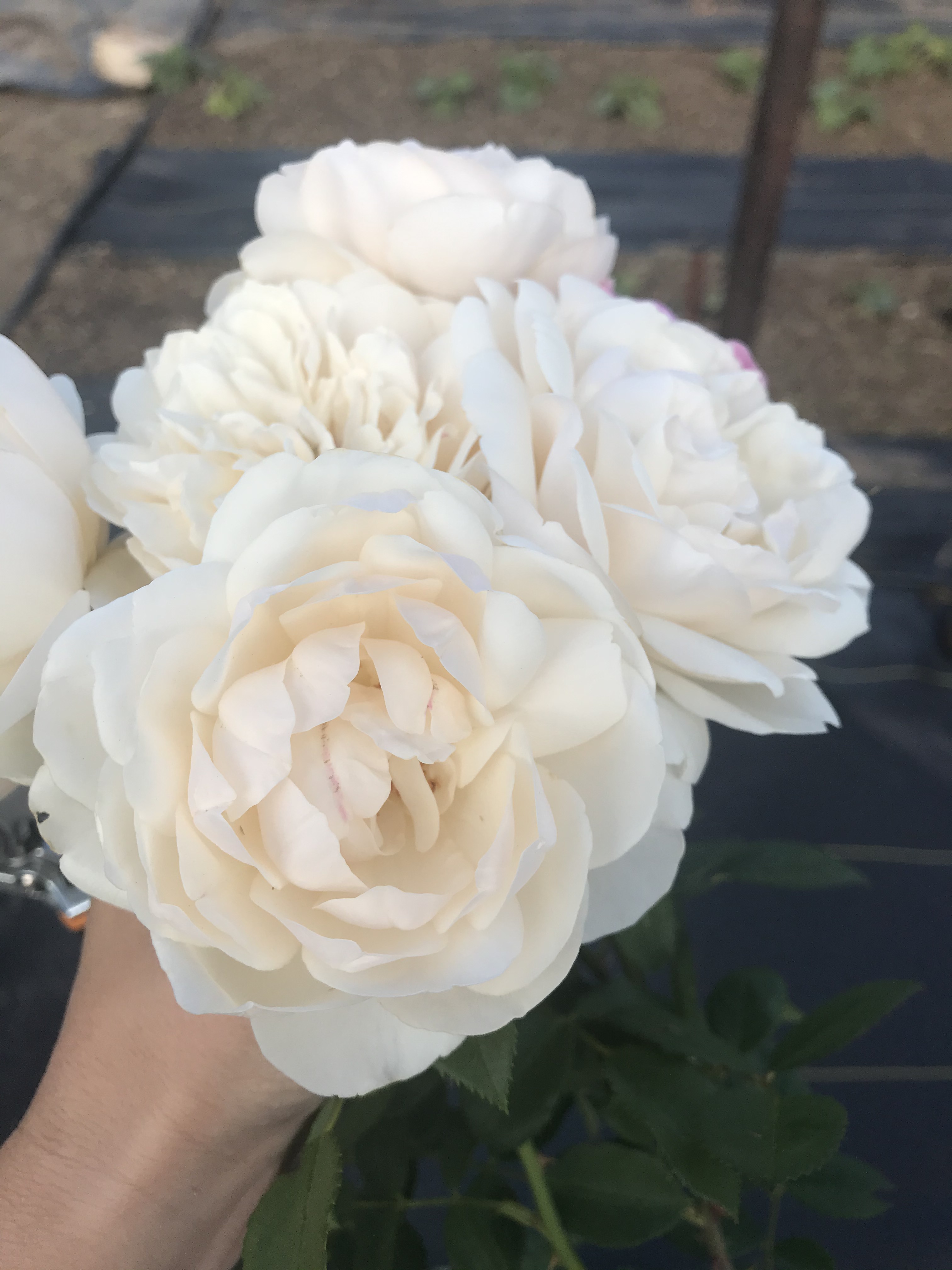 Queen of Sweden! This rose is on the cover of Vintage Roses by Jane Eastone. Every since I bought the book a few years ago I knew I had to grow it. It has a smaller bloom but the shape and style of the petals more than make up for the size. It has a lovely old rose sent and looks wonderful in bouquets.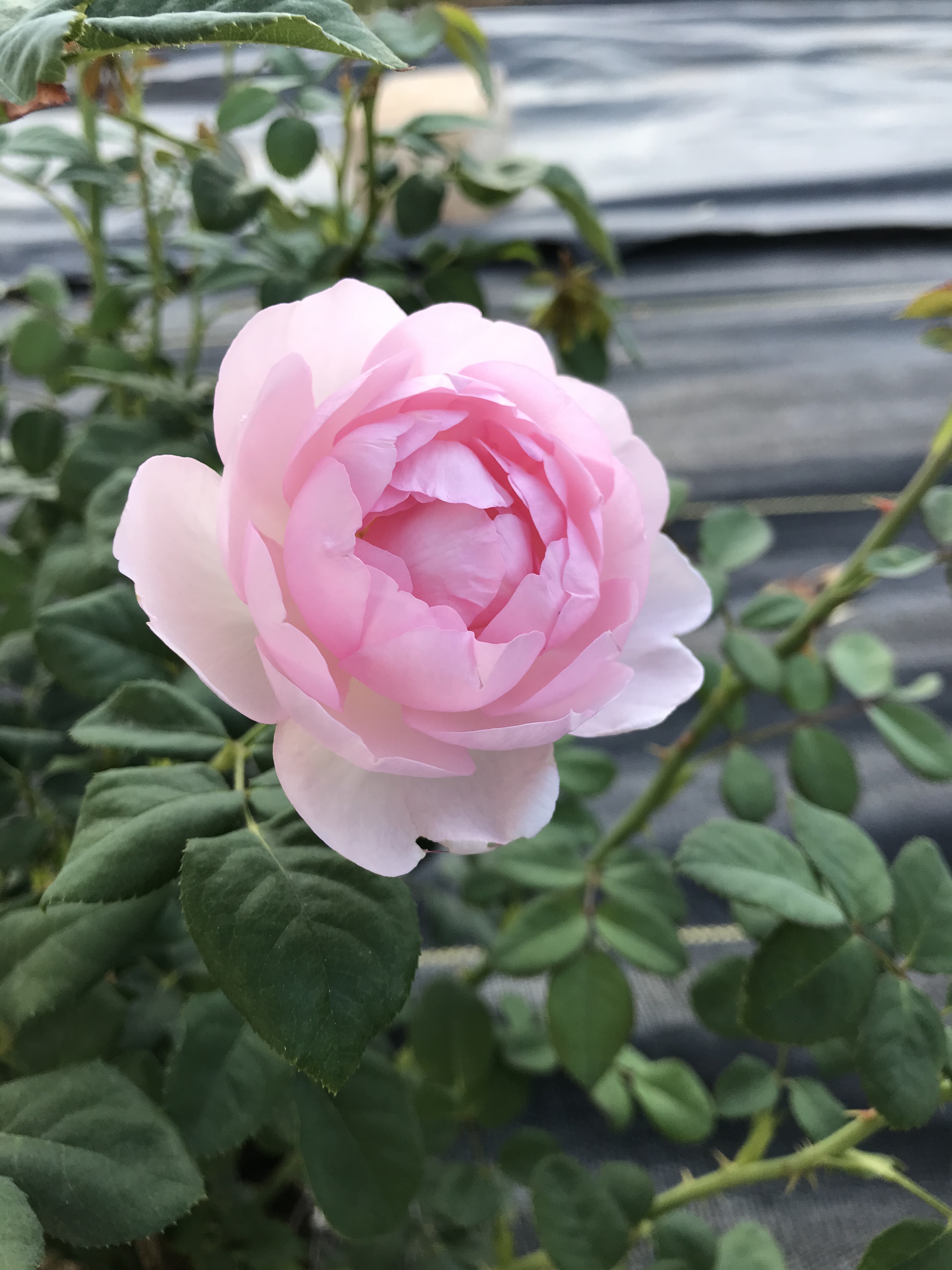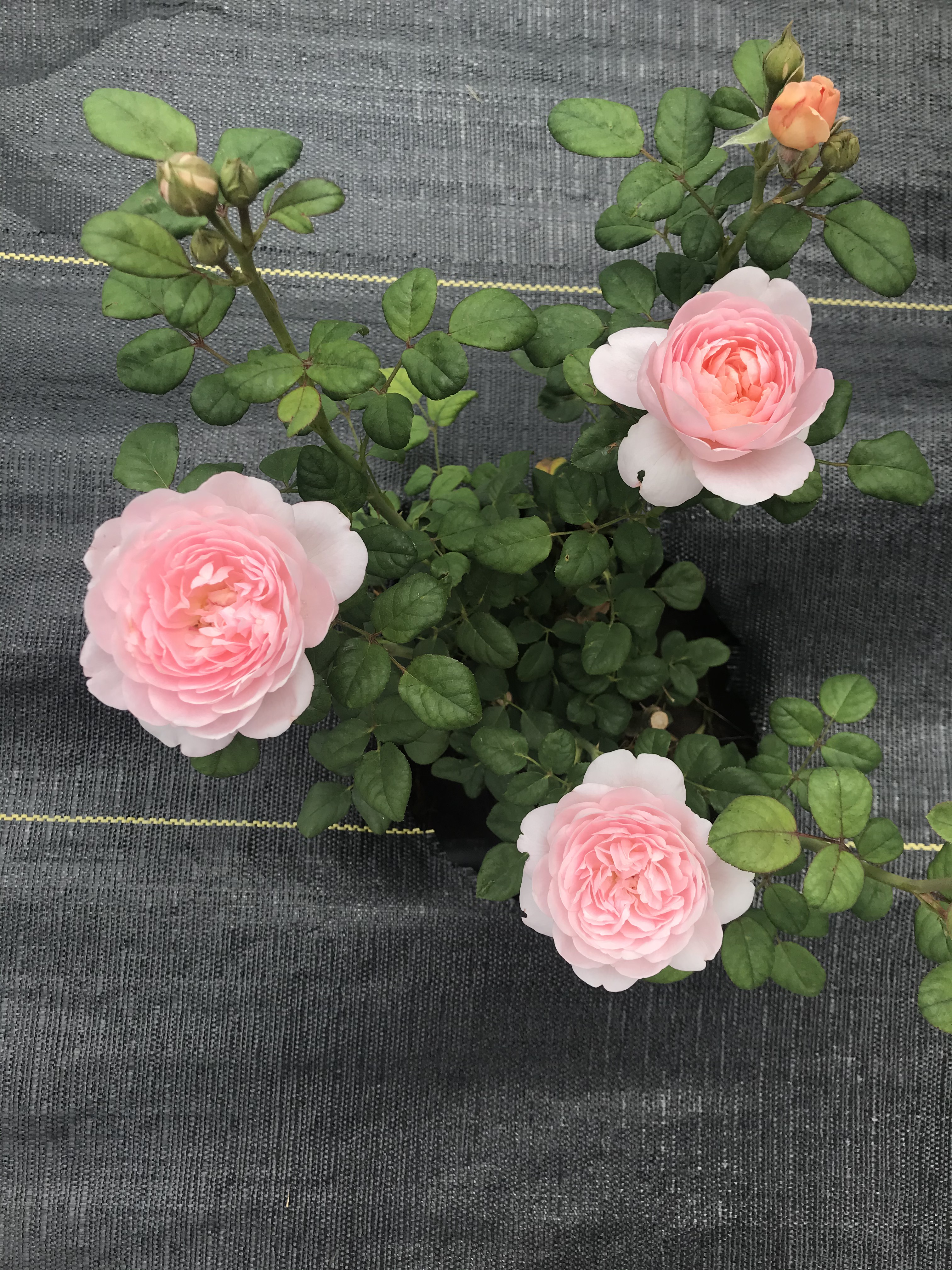 Wollerton Old Hall Rose. I first saw this rose in the David Austin Rose Handbook I received after I had already placed my rose order for the year. The pictures were so lovely of this rose and the petal shape so unique that I placed a second order for a few of these. These fragrant climbers did not disappoint and I can not wait until they have filled the arch in the entrance to the rose garden.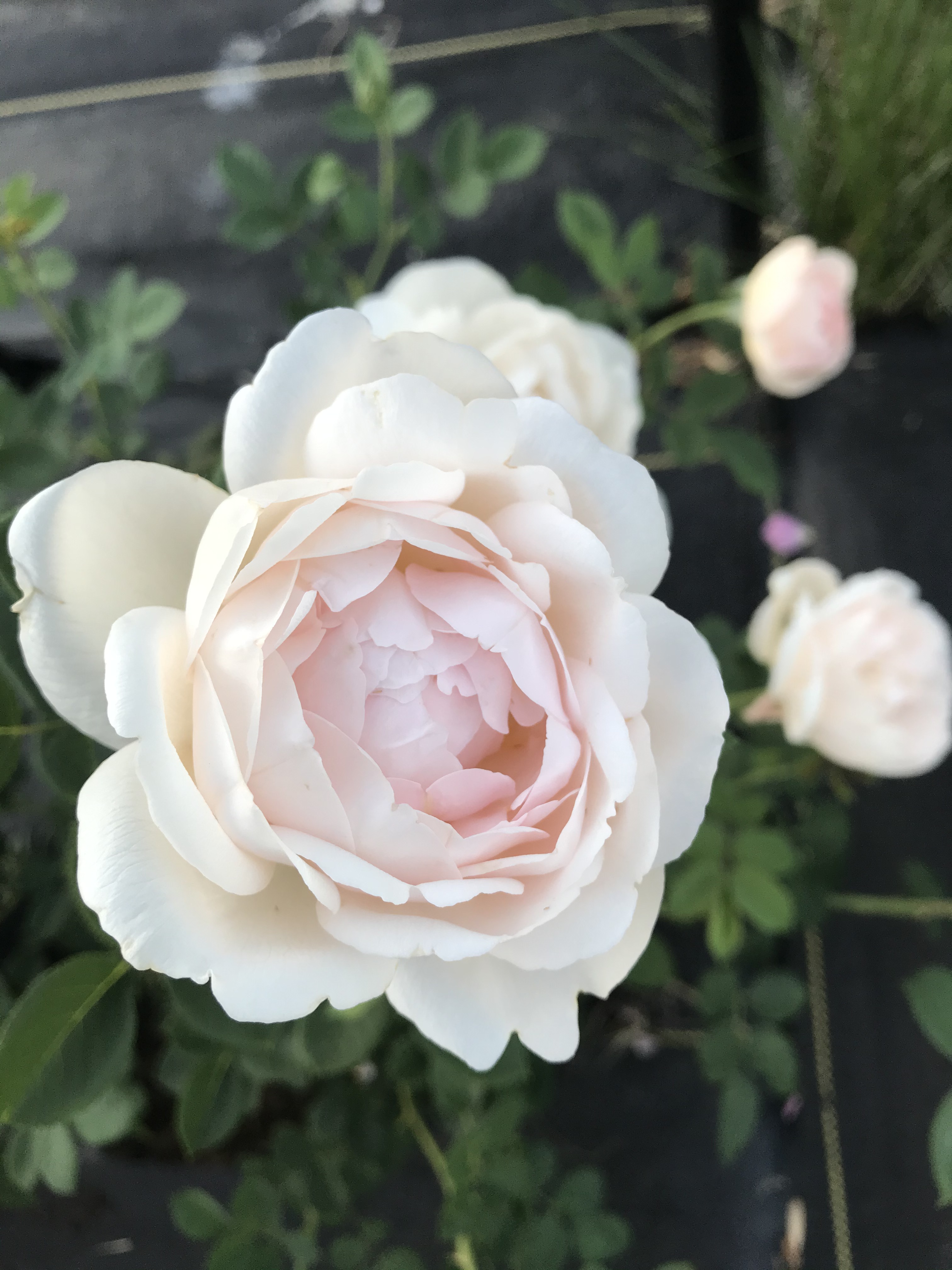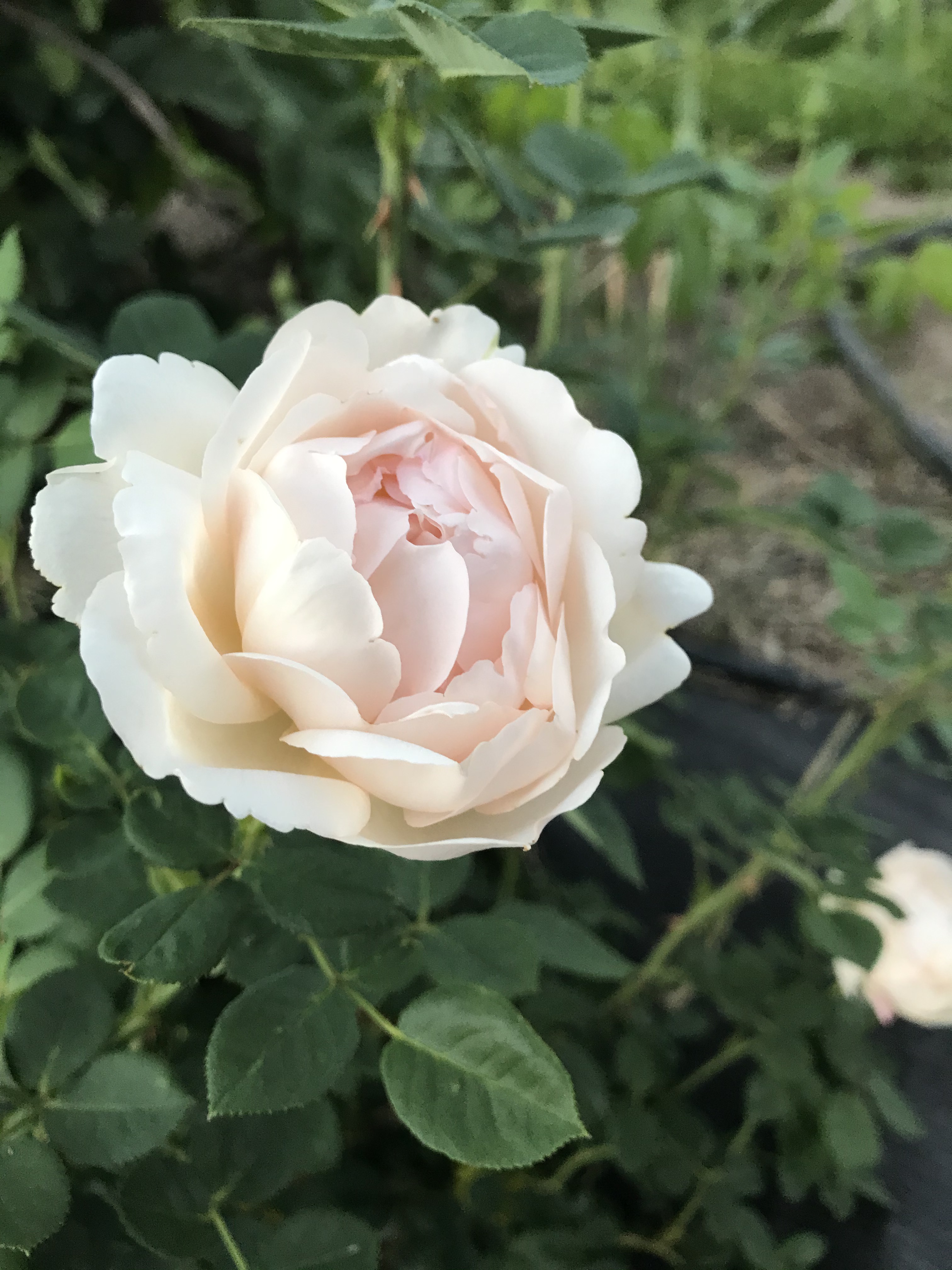 We are adding a few more varieties that I am so excited to grow this year and I am curious to know if these four roses stay at the top. I will say that my camera roll by far has more pictures of roses than any other flower we grow at the farm. Roses are very photogenic!
If you have any questions please comment below and also let me know your favorite roses. We are always looking for good additions.